Dec. 02, 2019
Introduction of China Wiegand Sensor:
1. Input power: no power required
2. Output pulse amplitude: 3.0V minimum @ 85 Gauss
3. Output pulse width: 10μS @ 1 volt typical
4. Working frequency: 0HKZ to 20KHZ
5. Working temperature: -40 ° C to + 125 ° C
Features of Wiegand sensors: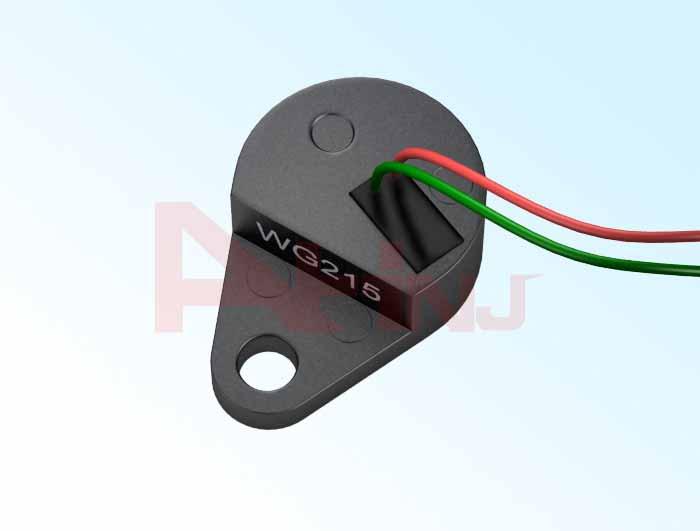 China Wiegand Sensor
First, the Wiegand sensor is a passive device, and no external power supply is required during operation.
Second, the magnetic pole trigger works, the polarity of the trigger magnetic field changes for one week, the Wiegand sensor outputs a pair of positive and negative pulse signals synchronously, the amplitude is greater than 1V;
Third, the output signal amplitude has nothing to do with the changing speed of the magnetic field, and can realize "zero speed" sensing.
Fourth, non-contact, corrosion resistance, moisture resistance, service life greater than 2 billion times.
Fifth, Wiegand output signals can be transmitted remotely using telephone lines and coaxial lines.
Use of Wiegand sensors:
First of all, it is a counting sensor, suitable for micro-power intelligent flow meters, such as electronic water meters / heat meters / gas meters / oil meters.
Second, as an electronic switch, suitable for automatic control of smart toys, access control, etc.
As a Wiegand Sensor Supplier in China, share with you the advantages of Wiegand sensors:
Among other various magnetic sensors (such as Hall devices, reed switches, semiconductor magnetoresistance, magnetic diodes, and induction coils), none of them can have the same advantages as Wiegand sensors:
1. Without the power supply, it can output 3 ~ 5V voltage pulses, which can directly drive the microprocessor.
2. In the frequency response range of 0 to 20kHz, the amplitude and width of the output voltage pulse (about 20μs) are constant, and it does not change with the relative speed of the sensor and the permanent magnet, which can achieve ultra-low speed ("zero speed") detection.
3. The working distance between the sensor and the permanent magnet is large, it can reach 15㎜, and the output is not less than 3V; at 30㎜, it can still output more than 100mV.
4. Wide operating temperature range -196 ℃ ~ + 300 ℃.
In addition, the sensor outputs a pulse signal when the polarity of the applied excitation magnetic field changes. This characteristic makes the Wiegand sensor have no unstable critical state in engineering applications and enhances the anti-interference ability. The width is constant regardless of the relative speed of movement between the sensor and the external magnet.
Which products can Wigan sensors be applied to:
Wiegand sensors can output 3 to 5V voltage pulses, zero power consumption, 0 to 20kHz frequency response detection, and large working distance to permanent magnets without power. They can be widely used in:
1. Electronic water meter, gas meter, electricity meter and remote meter reading system
2. Measurement of transmission speed in process control equipment
3. Sensitivity to movement direction
4. Measuring rotational speed in engineering and other automation applications on machinery
5.Tachometer, speedometer and other rotor-type measuring devices
We also have Flow Sensors on sale, welcome to consult.