In recent years, with the development of China's economy, China's bridge construction has ushered in an unprecedented development speed, providing a solid transportation infrastructure for economic construction. With the improvement of bridge construction and transportation systems, bridges have also been over-managed from large-scale construction to bridge monitoring and evaluation. As time goes by, more and more bridges will reach or approach the service life, and the heavy pressure of vehicles will be accepted over the years, causing structural damage and aging of the bridges, especially for large bridges. The loss of recovery. Therefore, health and safety monitoring of bridges is essential.
In the past, the monitoring of the health and safety of bridges was mainly based on manual inspections. Although it was supplemented by corresponding testing equipment, it was difficult to monitor the bridges in real time and continuously, and the monitoring methods were not intelligent enough.
Nowadays, with the continuous development of the Internet of Things and smart cities, the health and safety monitoring of bridges and the maintenance of important structural parts are inseparable from the application of Hall Sensor China. It has been successfully applied in many places by installing sensors on bridges and continuously monitoring the safe operation of bridges through the Internet.
With the advancement of sensor technology, the development and application of some new sensors that are more reliable, accurate and cheap have effectively promoted the development of bridge health and safety monitoring. For example, pressure sensors, Linear Hall Sensors, strain measurement sensors, vibration measurement sensors, etc. are increasingly being applied to bridge health and safety monitoring.
For example, Wuhan City, Hubei Province installed 15 types of sensors in 42 key bridges to carry out all-weather automatic monitoring of bridge operating environment, vehicle load, structural mechanics characteristics, existing disease defects and safety operation indicators; Anhui Hefei installed on the viaduct About 387 sensors monitor the cable force, strain, inclination, displacement, deflection, acceleration, and structural temperature of the bridge. The Qiqihar City of Heilongjiang installs electronic sensors for the bridge to realize the dynamic monitoring and management of bridge maintenance science.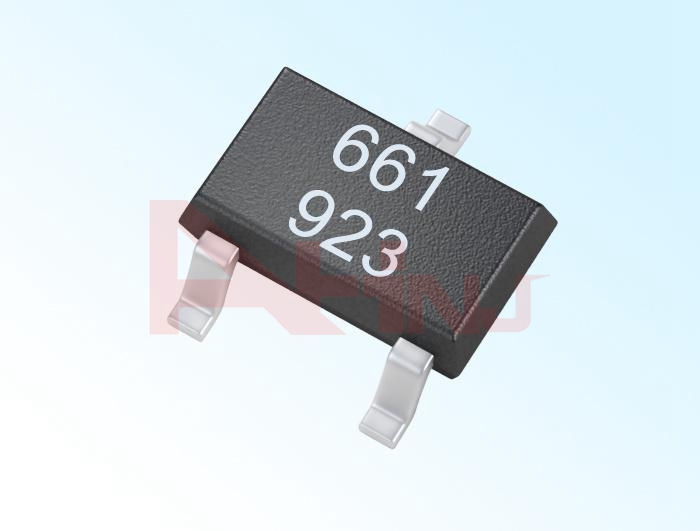 Micropower Omnipolar Hall Sensor AH3661
With the rapid construction of infrastructure in China, the safety monitoring of bridges, tracks and other projects has received increasing attention. According to industry insiders, the maintenance of infrastructure such as bridges in China will be a large market with hundreds of billions of yuan each year. According to relevant statistics, at present, 200 to 300 bridges in China have adopted the safety monitoring method of installing sensors, and the cost ranges from one million yuan to ten million yuan.
At present, the speed of bridge construction in China is much higher than that of other countries in the world. According to relevant data, the number of highway bridges in China has exceeded 800,000, and the cumulative length of high-speed rail bridges has exceeded 10,000 kilometers. This means that sensors have a huge application market in terms of bridge health and safety monitoring. In this regard, domestic sensor manufacturers must seize the opportunity, keep up with market demand, increase product technology research and development efforts, and share bridge health and safety monitoring of 100 billion market cakes. We also have Micropower Omnipolar Hall Sensor AH3661 available for sale.