Hall Effect Sensor Manufacturer-Nanjing AH Electronic Science & Technology Co., Ltd.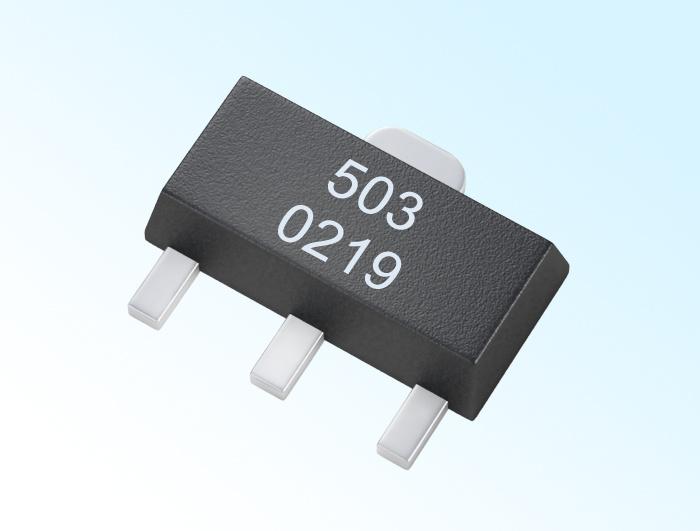 AH3503
◆ Features

Operating voltage range: 3.5 ~ 6.5V

Rated output current: 6 mA

Stable switching signal without mechanical contact and spark

High reliability and safety without shaking moment

TO92 and SOT23-3L package options

Developed according to the EU RoHS and EU REACH



PRODUCTS DETAILS
◆ Outline
The AH3503 is an analog signal output Hall IC, the output voltage changes with the changes of magnetic field. It has built-in circuit units such as reverse voltage protector, voltage regulator, temperature compensation circuit, Hall voltage generator, signal amplifier, etc. The high performance voltage regulator and temperature compensation circuit ensure that the sensor operates steadily over the operating temperatures range, and the reverse voltage protection circuit prevents the sensor from being damaged by the reverse voltage.
The AH3503 is produced with bipolar technology. It is available in two package types: SOT-23-3L (Type M), and TO-92 (Type UA). Each package is lead (Pb) free, with 100% matte tin plated leadframes.