Jan. 19, 2020
ATM, also known as ATM, is a highly sophisticated mechatronic device that uses magnetic code cards or smart cards to implement self-service financial transactions, replacing the work of bank counters. Withdrawable cash. Query deposit balance, transfer funds between accounts, balance inquiry, etc .; also perform cash deposits, check deposits, passbook replacement registration, intermediate business, and other tasks.
Hall plays the role of banknote thickness detection and recognition in the ATM. Use the induction between the Hall and the magnet to change the detection distance, so that an electric signal corresponding to the change is generated at the output end of the Hall, amplified by the Hall amplifier, and then sorted by the actuator to control the rapid Bank notes are sorted and identified.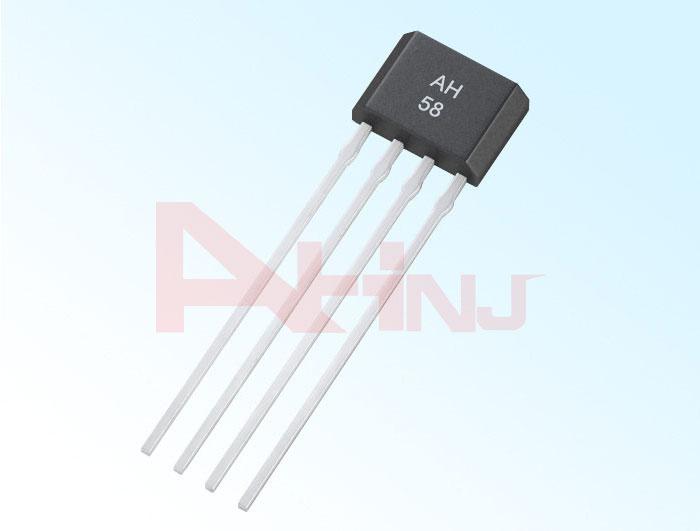 Latch Type Hall Sensor
Hall sensors applied to bus doors
The bus is a common means of transportation in our lives, and its appearance has facilitated people's travel. The Hall sensor is used in the safety system of the bus door, and uses the induction between the Hall and the magnet to check whether the door is closed.
Hall sensors used in automotive rearview mirrors
Rear-view mirror electric adjustment refers to the rear-view mirrors on both sides of the car. When the angle of view needs to be adjusted, the driver does not need to get out of the car, but can be adjusted by an electric button in the car. Traffic accident. When driving on a narrow road, the motor can be used to control the folding and shrinking, which greatly improves the safety and performance of the vehicle on the road.
Hall plays a role of measuring the angle in the rearview mirror, so that the control system can cut off and adjust the power of the power motor when the rearview mirror is folded or unfolded to a preset position to prevent damage. Often used to Latch Type Hall Sensor.
Practical application of Hall IC in electronic floatation
With the development and change of social life, fishing has gradually evolved into a daily leisure activity, and people's requirements for fishing gear have become higher and higher. Floating is an indispensable tool in the composition of fishing rods, which can mainly serve as an indicator. The electronic float is based on the traditional float float, which internally adds power and light-emitting devices, which greatly improves the quality of night fishing, and makes it easier for people to know when the fish is hooked.
Our company is a Latch Type Hall Sensor Supplier, welcome to consult.