May. 07, 2020
As people become more and more dependent on mobile phones, the various functions of mobile phones are also constantly meeting people's needs, and the replacement is also developing rapidly. It is estimated that by the end of 2023, the penetration rate of smartphones among adults in developed countries will exceed 90%, an increase of 5 percentage points from 2018. By 2023, smartphone sales will reach 1.85 billion US dollars, an increase of 19% over the previous year. In the face of so many functions, how does the mobile phone work? Hall Sensor Manufacturer gave a brief introduction to some sensors in mobile phones: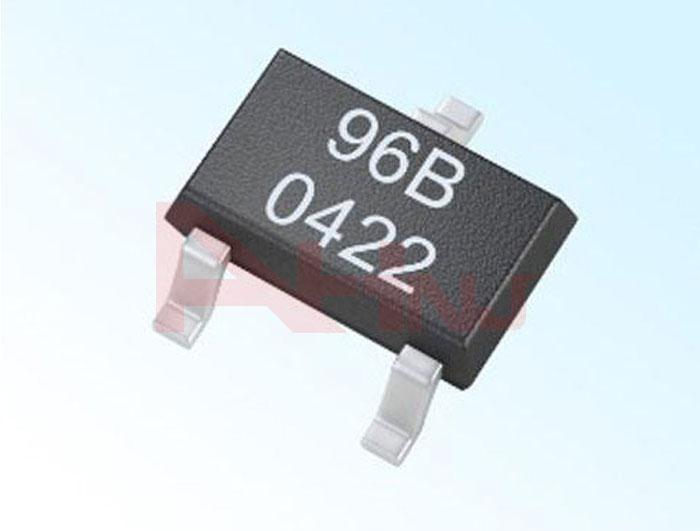 Linear Hall IC
1. Acceleration sensor
Acceleration sensor is an electronic device capable of measuring acceleration. In mobile phones, acceleration sensors can monitor the magnitude and direction of the acceleration that the phone receives.
2. Distance sensor
Distance sensing is by emitting infrared light. When the object is close, the returned infrared light will be monitored by the component, and then the distance of the object can be judged. Distance sensing is generally used to automatically turn off the screen after the phone is connected. Now most touch screen mobile phones will have this function. The "big face don't use touch screen mobile phones" that is rumored online is obviously unreliable. In addition, some cell phone membranes will block the distance sensor and affect the work, so pay special attention.
3. Air pressure sensor
The air pressure sensor has already had relevant measurement before. The work of the air pressure sensor is through a thin film element that is sensitive to pressure. The film is connected to a flexible resistor. When the atmospheric pressure changes, it will cause the resistance value to change. The function of the air pressure sensor is mainly used to detect atmospheric pressure, current altitude and assist GPS positioning.
4. Light sensor
The light sensor is composed of a light projector and a light receiver. The light projector focuses the light, transmits it to the light receiver, and finally receives an electrical signal through the sensor. The purpose of light sensor is to adjust the brightness of the mobile phone screen itself according to the ambient light.
The Hall sensor plays a role of intelligent dormancy in the mobile phone. As a Hall switch, the mobile phone becomes more intelligent according to the cooperation with the magnetic field. The black screen is closed when the mobile phone is closed, and the screen is bright when opened.
Our company also has Linear Hall IC for sale, please contact us.