Dec. 04, 2017
International Electronic Components Exhibition in Munich, Germany began in 1964, every two years, is Europe and the world's largest and most influential professional electronic components Expo, the world's electronic and inspection systems components and components industry Suppliers are participating in the exhibition.
Range of exhibition
Electronic Components & Components, High and Low Voltage Power Supplies and Switchgear, Control Components, Circuit Protection Devices, Power Supplies, Batteries, Low Voltage Cables, Cables, Harnesses, Electromechanical Components and Connectors, Antenna Technology, Passive Components, Silicon Crystal Devices , Electronic Materials, Welding Technology, Semiconductor Devices, Insulation Materials, Magnetic Materials and Products, Connectors, Audio Components, Speakers, Buzzers, Optoelectronics, Optical Components and Connectors Technology, Display Devices, TFT-LCDs, Liquid Crystal Devices .
We attended the trade fair and this picture below is our booth.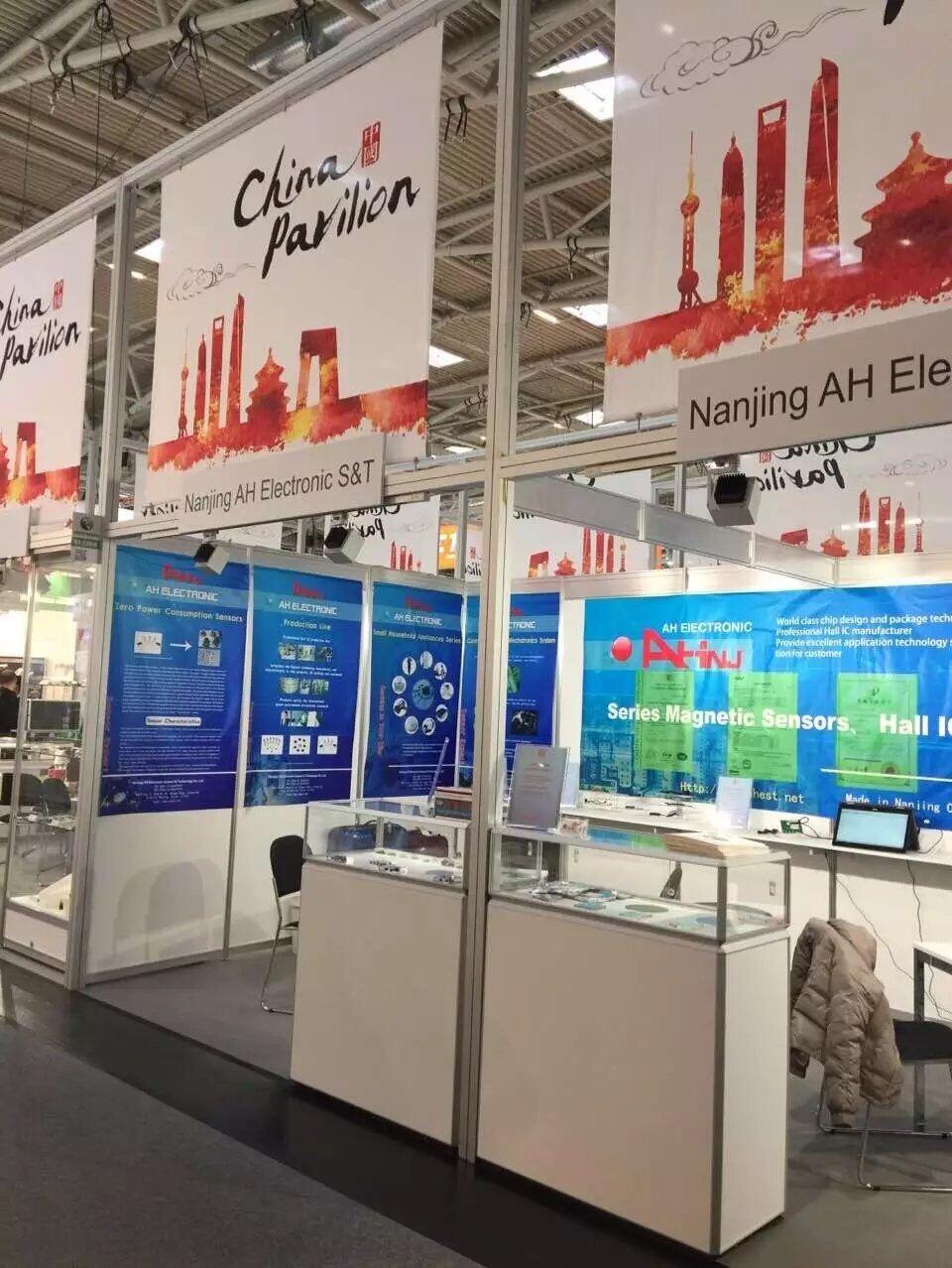 Our main products are Flow Meter Sensor, Bipolar Hall IC, Linear Hall Sensor, Output Switch Type Hall Sensor and others.Welcome contact us. Welcome contact us for further information. We would offer you best quality and service.And welcome keep contact with us, hope to meet you in one trade fair in China or other countries in the near future.