Jan. 15, 2021
Zero-power magnetic sensors (also known as Wiegand sensors) are manufactured based on the Wiegand effect and are capable of actively generating energy to produce sharp voltage pulses without the external power supply. The generated pulses can be used not only as a self-powered pulse generator, but also can provide energy for ultra-low power devices, which make zero-power magnetic sensors uniquely suited for low-power and energy-saving applications.
Nanjing AH Electronic Science & Technology Co., Ltd. is the world's leading manufacturer of zero-power magnetic sensors, with decades of experience in manufacturing sensors for millions of devices worldwide.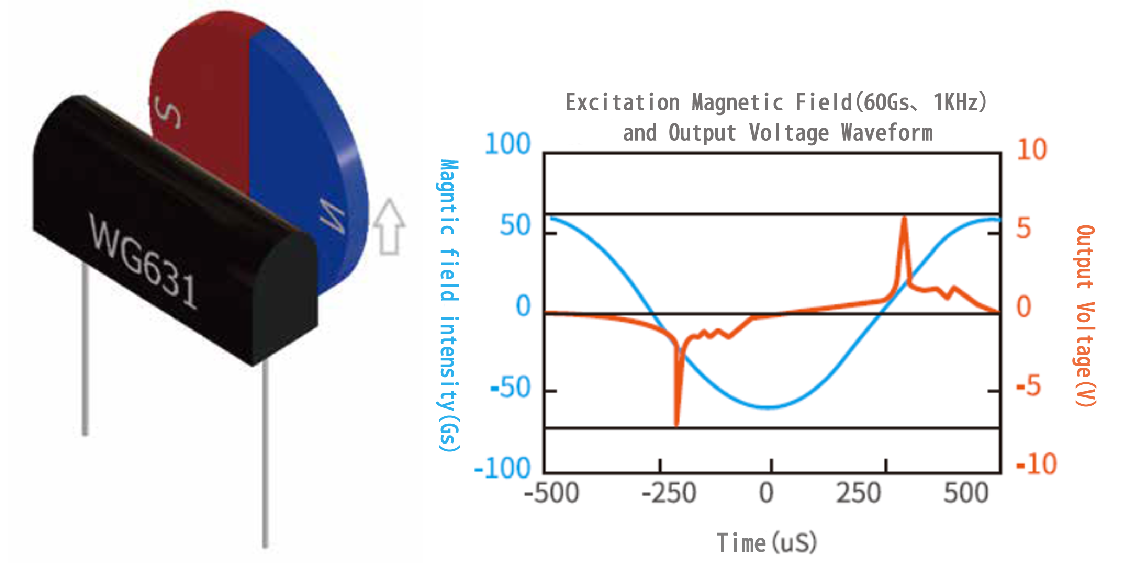 • Operating without external power supply
• Dual pole excitation operation
The polarity of the external trigger magnetic field changes for one cycle, and the sensor outputs a pair of positive and negative electric pulse signals.
• Non-contact EM acquisition
It is an intrinsically safe device without mechanical contact and electric spark between the magnetic field induction device and the trigger magnetic field.
• Constant pulse energy
The value of the pulse energy outputed by the sensor is independent of the frequency of the magnetic field change and remains stable even at very low magnetic field change frequencies. At higher frequencies of magnetic field variation, higher energy is generated due to additional inductive effects.
• Stable operating performance
No vibration occurs, for the sensor outputs a pulse signal only when the polarity of the applied mag­netic field changes and the magnetic flux density reaches the excitation threshold. The pulse outputing energy remains stable even when the polarity is switched millions of times.
• LAN Management
The output signals can be transmitted remotely using signal wires, which is suitable for local area network management.
• Wide operating temperature range, strong environmental adaptability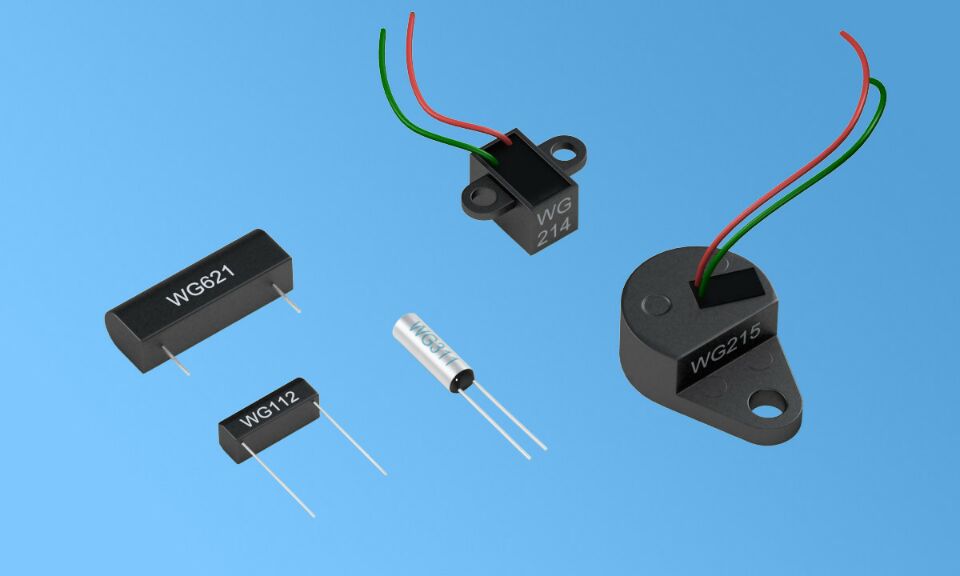 Signal type
· Magnetic flux density: 5mT~10mT
· Output amplitude: ≥1.5V
· Pulse width: 12µS
· Working frequency: 10KHz
· Internal DC resistance range: 650Ω~1300Ω
· Maximum operating temperature range: -40 ~125°C
Power type
· Magnetic flux density: 6mT~12mT
· Output amplitude: ≥5V
· Pulse width: 14µS
· Working frequency: 1KHz
· Internal DC resistance: 270Ω
· Working temperature: -40 ~125°C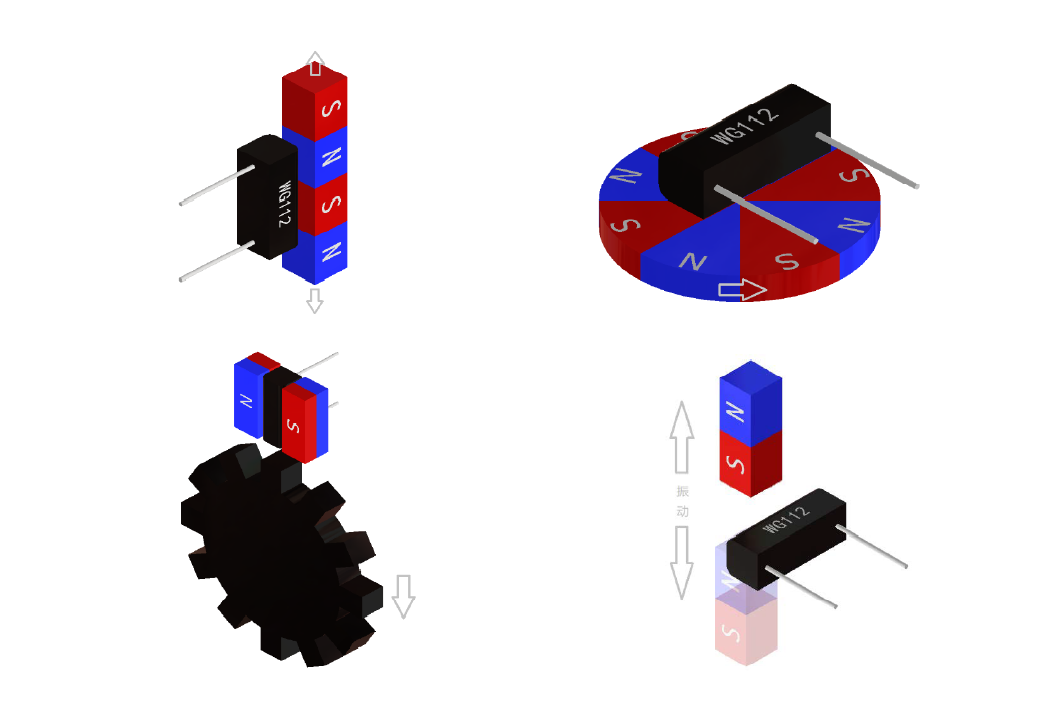 Application
· Automatic Door Sensors
· Displacement Sensors
· Flow Meters
· Tachometer
· Proximity Sensors
· Motion Control Sensors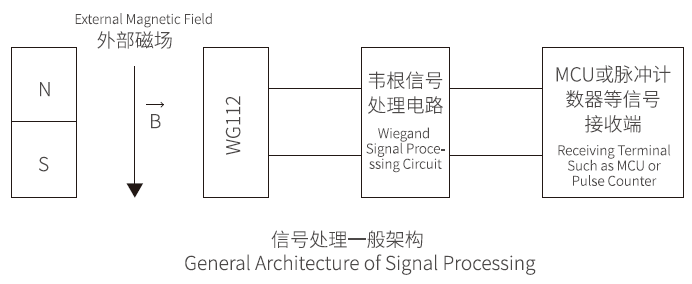 Magnetic sensor as a passive signal generator can be used for intelligent water meter, flow measurement of heat meter, speed calculation of high-speed trains and electric car, oil level measurement, position detec­tion of tilting rain gauge, etc.

The pulse energy generated by the zero-power magnetic sensors can be used not only as passive pulse signal generators, but also as power supplies for electronic components. The continuously generated pulse energy can provide the required energy compensation for the circuits. With a dedicated ultra-low power chip, the individual pulse energy can be used to meet the system's triggered or intermittent operating requirements. Examples include multi-turn encoders based on mechanical energy acquisition, medical percutaneous devices based on wireless power transmission, and self-powered loT sensors.