Feb. 21, 2022
As a well-known national brand in China, we offer our customers a wide range of silicon based electronic magnetic sensors that can apply in many high-end fields.
The integrated circuits (magnetic sensors) of Nanjing AH Electronic Science & Technology Co., Ltd. are based on Hall effect technology, which enables non-contact sensing without mechanical wear and tear, and can sense an external magnet or an object containing iron. Specifically speaking, Hall effect sensors can be used for high precision gear sensing, direction detection, linear sensing, speed sensing, position sensing and non-contact switching.
1.Unipolar Hall Effect Digital Switch
2.Bipolar Hall Effect Digital Switch
3.Omnipolar Hall Effect Digital Switch
4.Linear Hall Effect Integrated Circuit (Sensor)
5.Programmable Linear Hall Effect Sensor
6.Dual Output Hall Effect Digital Switch
7.Micropower Hall Effect Digital Switch
8.Hall Effect Sensor for Gear Application
9.Hall Effect Sensor for Other Application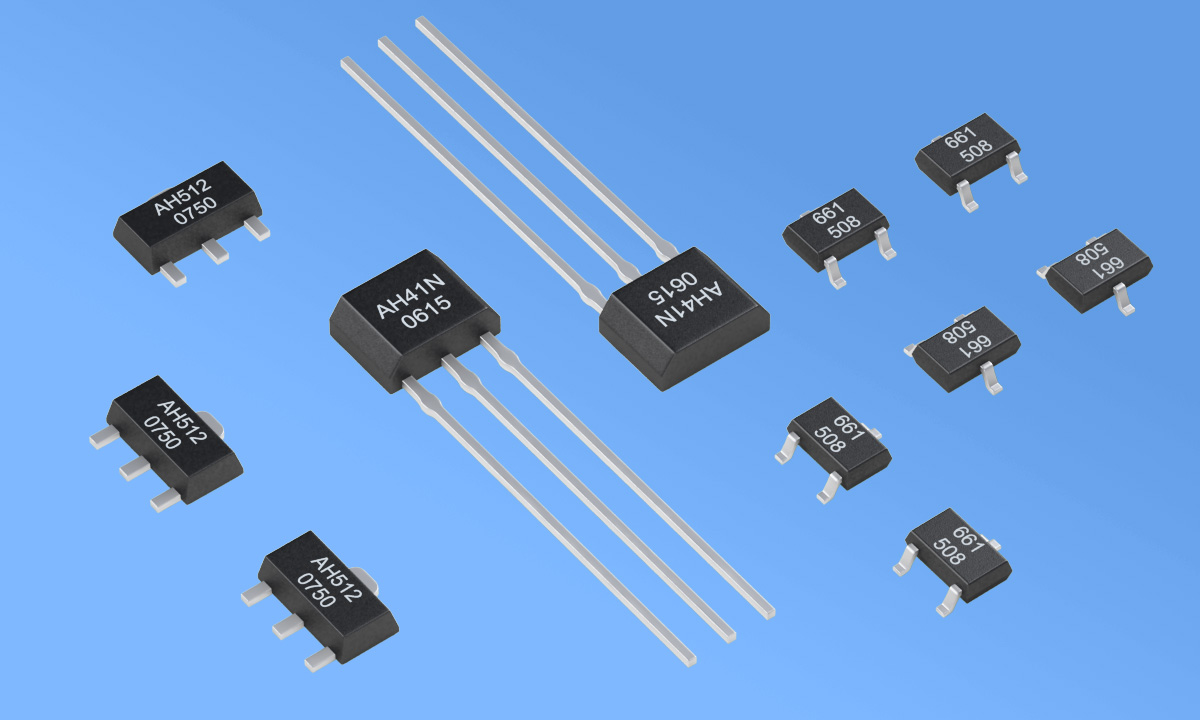 Application
Traditional automobile field, electric bicycle field, new energy vehicle field, industrial servomechanism field, robot field, industrial position, speed detection, stepping motor and DC drive system, brushless motor system, intelligent manufacturing, etc.
Sub-industry
Machine tools, elevator door machines, automation equipment, drones, proximity switches, liquid level detection, stage light control, printers, elevator control, smart door locks, smart doors and windows, electric drying racks, treadmills, floor robots, Bluetooth earphones, massage chairs, smart toys, gas water heaters, washing machines, smart toilets, air conditoners, power tools, smart water meters, electricity meters, air purifiers, refrigerators, dishwashers, microwave ovens , ovens, rice cookers, coffee machines, juicers, hoods, vending machines, game consoles, etc.